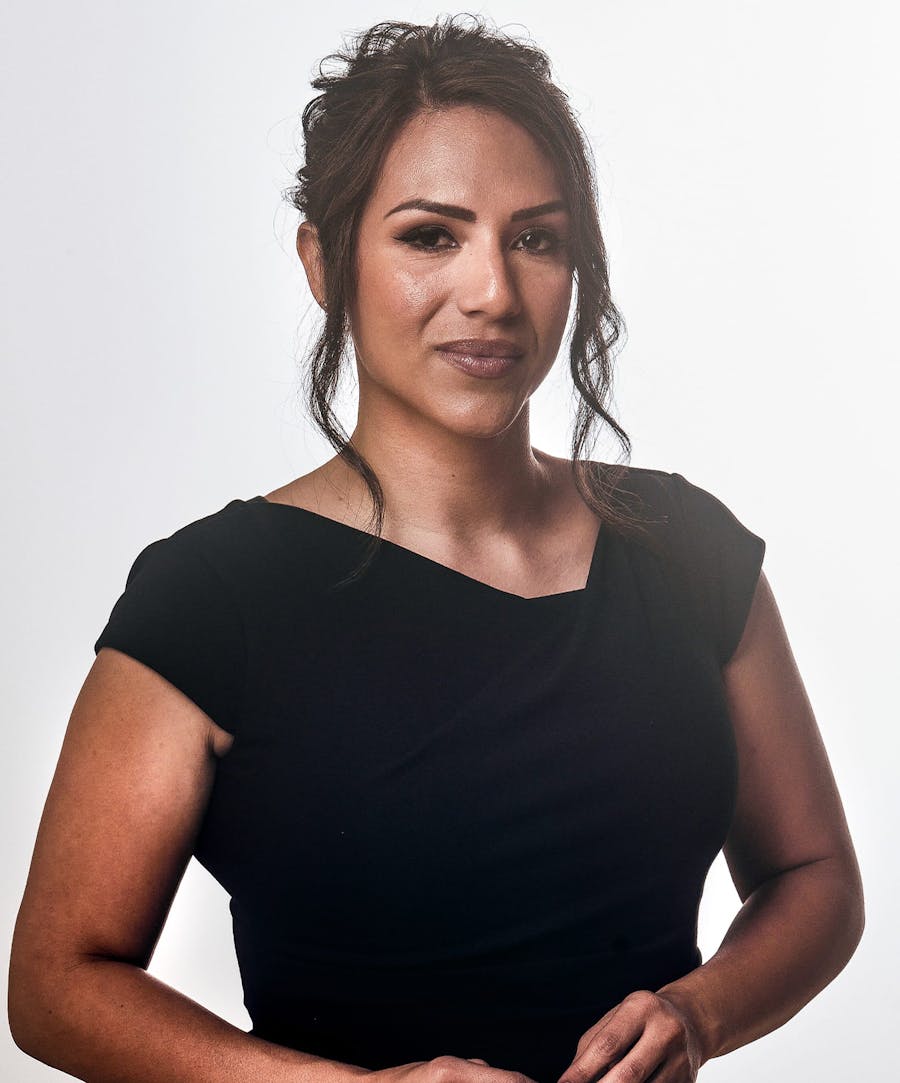 Jasmin Dominguez
Chief Operating Officer
Jasmin Dominguez was born and raised in California and moved to Texas at 20 years old. Jasmin is an accomplished business leader with extensive experience in operations. She has over twenty years of management experience and has trained and developed more than 500 employees from customer service, to sales processes, to computer software applications necessary for daily operations. She has also successfully operated a digital marketing company and has worked in developing companies' websites, running search engine marketing (SEM) campaigns, and integrating search engine optimization (SEO) into marketing plans and operations.
Jasmin joined the Espinoza Law Firm, on the administration side when the Firm consisted of five employees and has helped Espinoza & Brock grow into a 30+ employee Firm. She currently serves as the Chief Operating Officer (COO), as which she is responsible for overseeing day-to-day operations and driving the company's growth and processes to make sure each client is best represented. She has been instrumental in the marketing, focus, expansion, and development of the Firm into a Texas powerhouse.
Jasmin is known for her strong leadership skills and her ability to build and motivate teams. She has a passion for creating a culture of innovation, collaboration, and continuous improvement. Her focus on customer-centricity and excellence has helped her to build a strong reputation as a strategic thinker and effective problem-solver. Jasmin holds a Bachelor's degree in Business Administration from the University of Phoenix, and a Master's degree in Psychology.
Education
2011- Bachelor of Science in Business/Administration
2022- Master of Science in Psychology
University of Phoenix at San Antonio