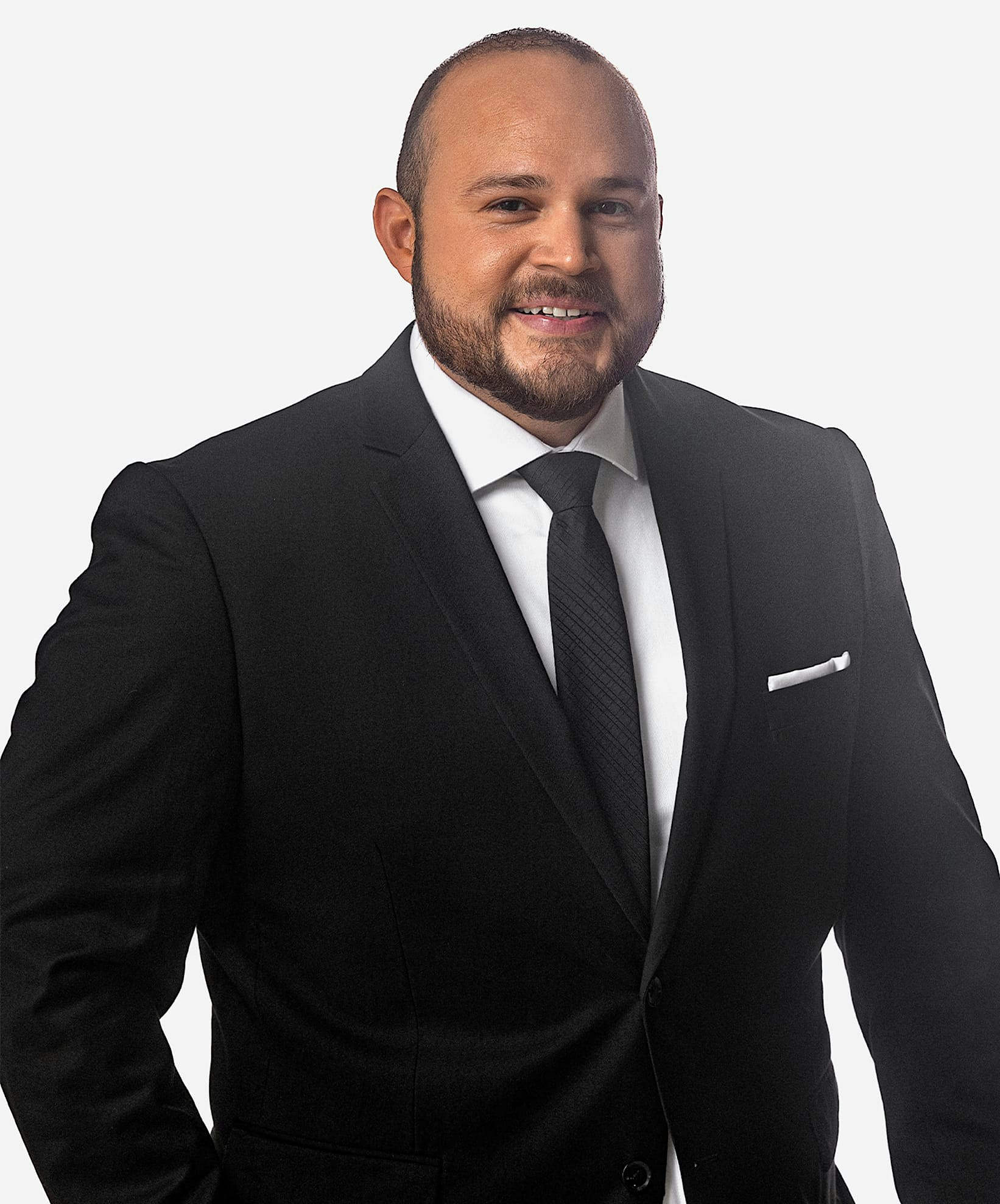 Professional Affiliations
San Antonio Trial Lawyers Association
San Antonio Young Lawyers Association
Texas Trial Lawyers Association
Education
University of Texas at Austin, Bachelor of Arts in Government, Spanish minor, 2008
St. Mary's University School of Law, J.D., 2020
Elias Hernandez
Elias "Eli" Hernandez is a native of Weslaco, Texas. He started his undergraduate degree at the University of Texas Pan American, now formerly University of Texas Rio Grande Valley, prior to transferring to the University of Texas at Austin. He graduated from the University of Texas at Austin in 2008 with a degree in Government and a minor in Spanish.
Immediately after graduating from the University of Texas, Elias entered the workforce in sales and management with Mattress Firm, Inc. In August 2017, he started law school at St. Mary's University School of Law in its evening program while still working full time with Mattress Firm. Ten days after starting law school, Elias' second child was born.
Elias clerked for the Espinoza Law Firm during his second and third year in law school. He also represented immigrant clients at St. Mary's Center for Legal and Social Justice. Upon his graduation and bar passage, Elias joined the Firm as an attorney, representing injured workers and victims of car accidents. Elias has dedicated his career to giving a voice to the voiceless and fighting for those that do not have the means or resources to fight for themselves. He completed the Texas Trial Lawyers Association's LEAD Academy in 2022, further cementing his role as a leader in the State as he continues to represent his clients in state district courts and arbitration associations across Texas.
Schedule a Consultation