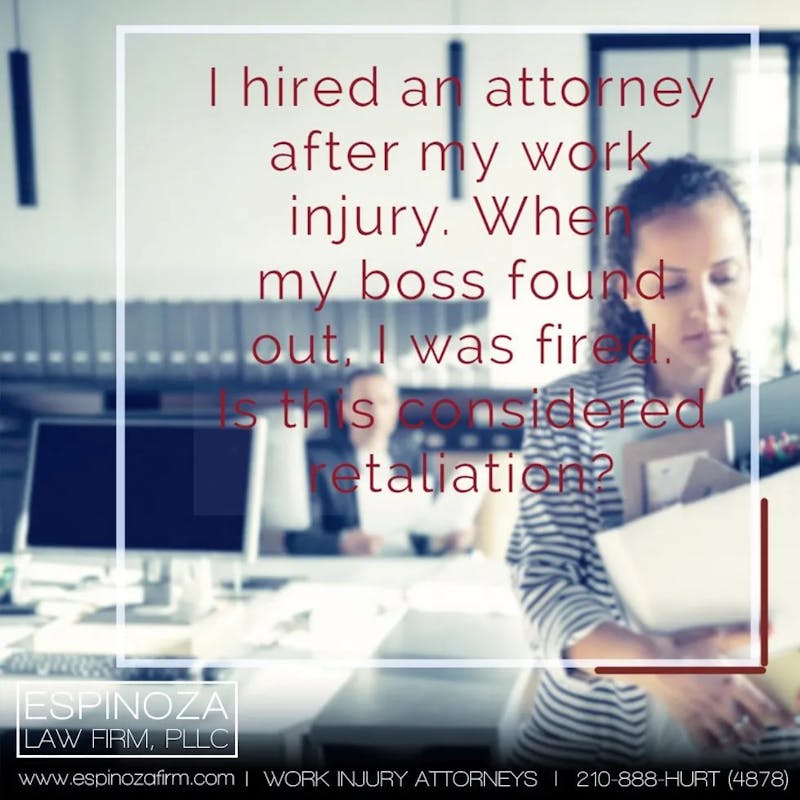 If you're hurt on the job, your next courses of action can be damning or helpful to a possible injury case.
When you get hurt at work, it is absolutely necessary that you find a way to report your injury to your employer. If you're so seriously injured that it is impossible for you to do this, be sure someone will do so on your behalf. It's a good idea to get your report in writing, by way of an official "accident report" or simply creating a document and submitting it to your employer. Having this report of injury will provide proof that you made your employer aware that you are hurt and that it happened at the workplace.
It's important to have pictures or videos that will be used as proof of your injuries sustained at work. By showing just how injured you are, it will help any jury sympathize with you. You might even want to keep a journal or calendar, notating all the communications you had with your doctors and managers regarding the accident and describing the pain or discomfort you're in on a certain day. The importance of providing this kind of documentation is to have a record of an idea of how much you were suffering, especially as time goes on. It's not uncommon for an injury case to last months or years, and it is crucial to be able to show just how detrimental your injuries were.
Another important thing to consider is making sure you abide by your doctors' orders. What do I do if I return to and my employer isn't following the medical restrictions that the doctor gave me? Let someone know, it can be your doctor, employer, or anyone else assisting you in your claims. If you're performing any kind of work or exercise outside the scope of your medical restrictions, a defense attorney can use that information against you.
By having an organized and detailed account of the agony you are going through after the accident, you are helping your attorneys to portray exactly how you were injured and wronged. By being proactive in your attempts, you are able to paint a far better picture of the accident and your injuries.
Check out this article on Instagram