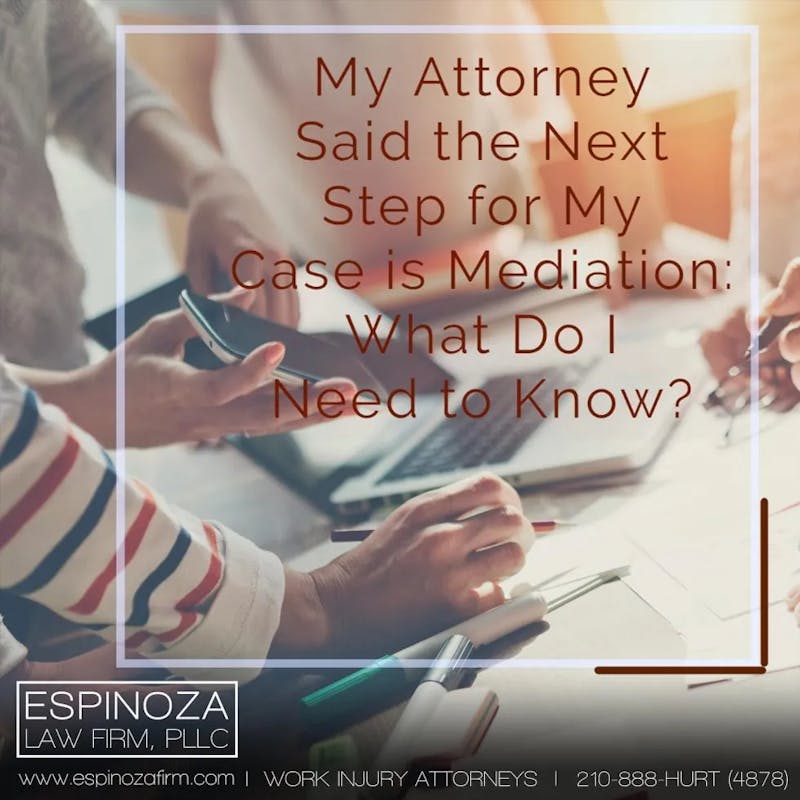 In civil lawsuits, it's very likely your case will reach what's known as mediation. Mediation is a type of dispute resolution. During the discovery phase, your attorney and his or her staff are gathering evidence and information that will be used to help resolve your case, whether it be through natural settlement, mediation, trial or arbitration.
A mediation can help parties of a lawsuit reach a mutual agreement through the use of a neutral person trained in problem resolution. This neutral person is often a retired judge or someone who has numerous years of experience in civil law. For a mediation, you will be joined by your attorney in one room, and the opposing party or parties with their counsel will be in a separate room. The mediator will review the case, learning arguments from both sides.
As each side presents their side of the case to the mediator, the mediator will help guide negotiations between both sides. The goal is to reach an agreement to resolve the case. Offers from both sides will be presented. Your attorney will go in with a high request for a settlement award, and the other side will have a low offer. The offers from both sides will go from being high or being low to somewhere in the middle.
A successful mediation means an offer was agreed upon and both sides are content with the amount of money with which to settle the case. It's possible an injury case will settle after mediation. However, it's possible that the mediation can fail. If the offers are too far apart and a median ground cannot be reached, it's likely that trial is imminent. Your attorney will be able to tell you the next step after mediation, depending on whether the mediation was successful or unsuccessful. If the mediation was successful, the case will resolve and the disbursement phase will begin.
That means you will be called to go over some information regarding how your settlement will be paid out. If the mediation was unsuccessful, your attorney will generally begin to prepare for trial or arbitration, and the case will continue on.
Check out us out on Facebook: